Parks and Recreation online
Seriál Parks and Recreation online zadarmo (CZ - SK titulky )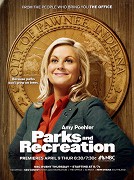 Popis seriálu online:
No povedzte, nebolo by skvelé mať taky tak iniciatívny zastupitelka v miestnej vláde, ktorá by namiesto masívnej diery alebo ak chcete jamy medzi domčeky, chcela postaviť veľký park pre potešenie a úžitok obyvateľov so svojimi deťmi? Niektorí z Pawnee v Indiane si to však nemyslí.
Seriál od tvorcu americkej verzie The Office – obdobne čapované ako "mockumentary".
Serialdog.eu vám praje príjemnú zábavu pre sledovaní online seriálu